Zale shares up on report of talks with Sun Capital
NEW YORK, March 23 (Reuters) - Zale Corp (ZLC.N) shares rose more than 6 percent on Tuesday 23 March after a newspaper report said the struggling jeweler was mulling a capital injection from private equity firm Sun Capital Partners Inc.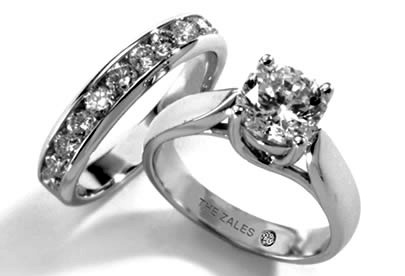 www.ZaleCorp.com
Sun Capital, whose holdings include a number of retailers, has submitted a proposal to take a majority stake in Zale by buying $50 million to $100 million in preferred stock, the Wall Street Journal reported, citing people with knowledge of the situation.
The Journal also reported that Sun Capital had offered to provide a bridge loan that includes a $600 million revolving credit facility.
The deal, if approved, would close in about two or three weeks, the Journal reported.
Zale shares were up 6.1 percent at $3.83 in trading before the market opened.
Another U.S. private equity firm, Apollo Management [APOLO.UL], was looking to pick up a stake in the company, but Zale's board last week rejected that plan, which would have included a sale of some assets, the Journal reported, citing people familiar with the matter.
Zale did not immediately respond to a request for comment, and neither Sun Capital nor Apollo was immediately available.
The search for capital comes as Zale is strapped for cash and having difficulty finding credit from vendors.
In a filing last week, Zale said it faced the early end of a credit card arrangement with Citigroup (C.N), which finances about 40 percent of sales. Citi has threatened to end the arrangement early unless Zale pays a $6 million penalty for failing to meet minimum sales requirements.
Zale has grappled for more than two years with sliding sales, market share and cash reserves. Last month, it hired turnaround expert Peter J. Solomon Co to help it find investors.
Zale Chief Financial Officer Matt Appel said in February he expected the Dallas-based jeweler, the largest in North America by store count, to have the capital it needed in place by May. (Reporting by Phil Wahba in New York and Anuradha Ramanathan in Bangalore; Additinal reporting by Megan Davies; Editing by Lisa Von Ahn)
© Thomson Reuters 2022 All rights reserved.