Vivienne Westwood launches watches with Zeon Limited
Published
today
Oct 11, 2010
From jeans with Lee, shoes with Melissa, a London menswear boutique, wallpaper with Cole & Son ... Co-branding keeps the excitement at Vivienne Westwood. Next autumn-winter is the planned time for her new line which includes the launch of, for the first time ever, watches.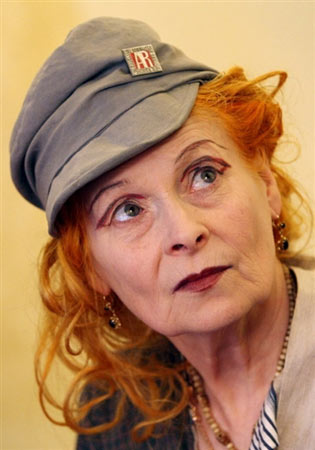 Vivienne Westwood Milan - Photo: Christophe Simon/AFP
The British designer, known for causing a stir in people's minds, has signed an exclusive global licensing agreement with
Zeon Limited
(a subsidiary of Hong Kong-based Herald). With a portfolio of brands such as Ingersoll,
Superdry
, Banc and the supplier of watches and OEM clocks, Zeon Limited is entrusted as the design and distribution of the Vivienne Westwood collection of watches for men and women.
Presented at BaselWorld next March, the designs will then be sold in a network of upscale boutiques and department stores in England in autumn 2011, before moving to Europe and beyond.
Original by Julie Manguad. Translated by Rosie Hart
Copyright © 2019 FashionNetwork.com All rights reserved.