Ted Baker expands with sales up by 20.7%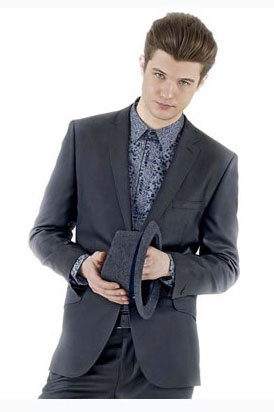 Ted Baker's Men's Collection
Ted Baker
, the British designer brand, announced a 20.7% increase in Group revenue for the 13 week period from 15 August 2010 to 13 November 2010 compared to the same period last year, with gross margins in line with expectations.
Retail sales for the period were 8.6% above the same previous period and average retail square footage rose by 6.9%. Trading in the UK has continued to perform well and the improved trend in the overseas markets has also continued. Following the launch of their US transactional website in October, Ted Baker will be opening two new stores in the US (Chicago and New York) at the end of this month.
The increase of 76.2% in wholesale sales was mainly due to the phasing of sales, but also because of improved performance in the UK. They believe that this improvement in the UK will result in wholesale sales for the full year being around 15% ahead of last year.
Commenting on trading, Ray Kelvin, Founder and Chief Executive, said: "I am pleased by the Group's performance for the period with trading in our overseas markets being particularly strong. We continue to expand the Ted Baker brands in new and existing markets with new store openings announced during the period and further stores planned to open in Manchester, Paris and Hong Kong in 2011."
Copyright © 2022 FashionNetwork.com All rights reserved.