Safilo renews licence deals with Gucci, others
MILAN, Nov 10 (Reuters) - Italian eyewear maker Safilo SpA renewed a key licensing deal with luxury goods company Gucci Group, a unit of France's PPR , sending its shares so high they were suspended for excessive gains.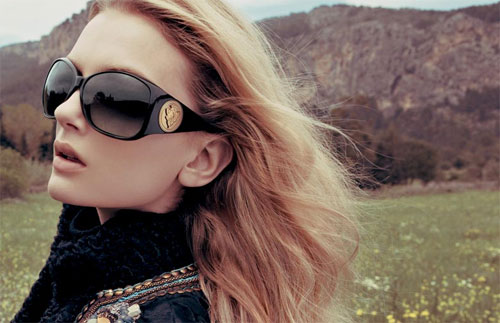 Gucci fall-winter 2008/2009
Eyewear licence agreements with Gucci were renewed to 2018 and for the group's fashion brands
Bottega Veneta
and
Alexander McQueen
to 2010 and 2013 respectively, the companies said in a joint statement on Monday.
"The Gucci news is crucial for Safilo," Merrill Lynch said in a note. "We estimate the three brands account for over a quarter of EBITDA thus making this extension a matter of survival given current trading conditions."
The agreements are for the production and worldwide distribution of branded frames and sunglass collections. Analysts had said Safilo was under pressure to renew the Gucci licence after rival Luxottica SpA signed a sunglasses deal in April with designer Stella McCartney, also part of PPR.
The Gucci licence was due to expire in 2010, while the Bottega Veneta and Alexander McQueen licences were due to expire this year.
Safilo has licence agreements with other PPR brands -- Yves Saint Laurent, due to expire in 2010, Balenciaga, due to expire in 2012 and Boucheron. A Safilo source said the Boucheron licence, due to expire this year, would not be renewed.
Safilo also has licences with fashion houses Dior and Giorgio Armani.
Its shares were indicated up 17.2 percent at 0.8795 euros by 1147 GMT. The stock had earlier been suspended. The shares remain well below a peak of 5.13 euros set in late 2005. (Reporting by Ian Simpson; Additional reporting by Cristina Carlevaro and Marie-Louise Gumuchian; Editing by David Holmes)
© Thomson Reuters 2023 All rights reserved.