Next eyes profit growth in 2010 if sales flat
By James Davey
LONDON (Reuters) - The chief executive of Next (NXT.L) said the country's second-largest fashion retailer can grow 2010-11 profit 5-7 percent as long as sales can be maintained against a tough economic backdrop.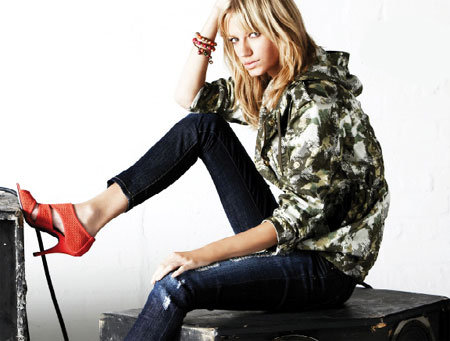 Photo: www.next.co.uk
"If we can maintain (total) sales in the current year (to end-January 2011) then our cost control is such that we think we can still deliver an improvement in net operating margins and move profits forward by ... about 35 million pounds," Simon Wolfson told Reuters in interview.
He was speaking after Next beat its own guidance with an 18 percent rise in 2009-10 profit, adding the outlook was uncertain.
"The way the economy will pan out is almost impossible to predict because it will depend on policy decisions, rather than on the natural progress of underlying economic fundamentals."
He fears public sector job cuts and tax rises to reduce the government's deficit after an election expected on May 6, will hit consumer demand.
"The best possible scenario is if the government could show the productivity improvements that the private sector has shown and not put up taxes but I think we have to plan on the basis that both (job cuts and tax rises) are likely," he said.
"A lot will depend on policy decisions. How quickly is the deficit going to be tackled? Will it be tackled through direct tax, indirect tax or (public sector) cuts? And no one knows the answer to that."
Wolfson said Next, which generated 331 million pounds of cash in 2009-10, would continue to invest excess cash in buying back shares. "The share buy backs we have done already this year ... will boost earnings per share by 5 percent," he said.
Some sector analysts have questioned where Next's longer-term growth will come from. "I have been working in the company for nearly 20 years now and it is a criticism that has been made almost every year," said Wolfson.
"We are not a company that sets out a grand plan for growth. We are a company that, one year at a time, looks for new areas, develops them, expands them," he said.
In the current year, Next plans to open 340,000 square feet of new space, increase sales per square foot in existing stores by upgrading the shoe and sports offer, develop standalone home stores, and beef up its internet business overseas.
"What we are not going to do is spend huge amounts of money, and fees, chasing top line growth for its own sake," Wolfson said.
Next shares were up 5.9 percent at 1120 GMT, valuing the business at about 4.1 billion pounds.
(Editing by Mark Potter and Dan Lalor)
© Thomson Reuters 2022 All rights reserved.