Max Mara awards prize to actress Elizabeth Banks
On Friday 12 June in Los Angeles, Max Mara will award the American actress Elizabeth Banks its prize "Face of the Future". The award will be given at the thirty-third annual Crystal & Lucy Awards, which recognizes women who have made their mark on cinema.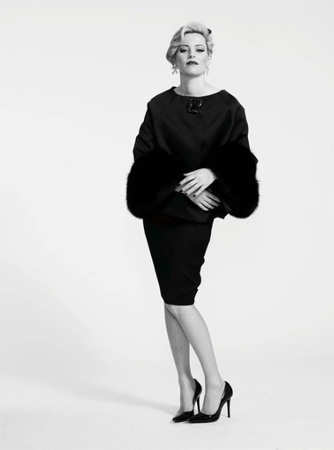 Elizabeth Banks in Max Mara
The Max Mara "Face of the Future" prize has been awarded each year since 2006 to a film actress who is at the turning point of her career. In previous years the award has gone to Maria Bello and Emily Blunt, in 2006 and 2007 respectively, and to Ginnifer Goodwin in 2008.
This year, Max Mara has the pleasure of recognizing Elizabeth Banks who, on television and on film (Catch Me If You Can, Seabiscuit, W. and even Zack and Miri Make a Porno), is one of Hollywood's most watched actresses. Recently she has even taken on the role of producer and has become one of the new ambassadors for L'Oréal.
By Jonathan Fulwell (Source: C. Vautard)
Copyright © 2023 FashionNetwork.com All rights reserved.