Esprit ex-chairman selling up to $397 million shares
HONG KONG, Feb 4 (Reuters) - The former chairman of Esprit Holdings (0330.HK), the world's No.7 fashion retailer, is selling shares worth up to $397 million, according a term sheet.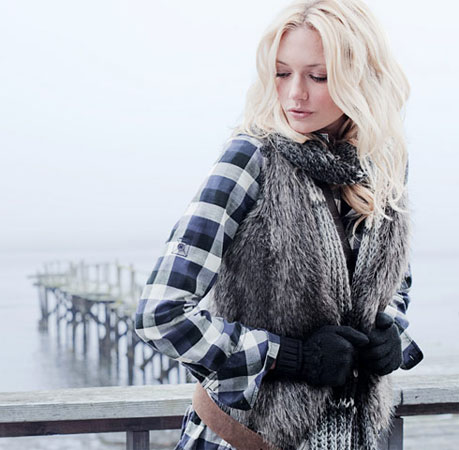 Photo: www.esprit.co.uk
The share sale came after the company announced a forecast-beating 5.2 percent fall in profit for its fiscal first half on Wednesday 3 February, saying it aimed to expand its China network and broaden its footprint in Asia to improve its geographical balance.
Michael Ying Lee-yuen, former chairman of Esprit, was selling 55 million shares at HK$54.25 to HK$55.95 each -- a discount of 3 to 6 percent to Thursday (4 February)'s closing price, according to the term sheet obtained by Reuters on Thursday 4 February.
UBS (UBSN.VX) is handling the shares placement.
Michael Ying holds a stake of about 8.7 percent in Esprit, according the latest disclosure from Hong Kong's stock exchange. The share sale will bring Ying's Esprit holding below 5 percent.
Shares of Esprit have risen about 12 percent so far this year, while the benchmark of Hang Seng Index .HSI has fallen 7 percent. Esprit ended down 0.35 percent at HK$57.70 on Thursday 4 February.
(US$1=HK$7.75)
((By Kennix Chim and Fiona Lau; Editing by Chris Lewis))
(([email protected]; +852 2843 6313; Reuters Messaging: [email protected]))
((If you have a query or comment on this story, send an email to [email protected])) Keywords: ESPRIT/SHARESALE
(C) Reuters 2010. All rights reserved. Republication or redistribution ofReuters content, including by caching, framing or similar means, is expresslyprohibited without the prior written consent of Reuters. Reuters and the Reuterssphere logo are registered trademarks and trademarks of the Reuters group ofcompanies around the world.nTOE61309S
© Thomson Reuters 2022 All rights reserved.