Coach drives growth in Asia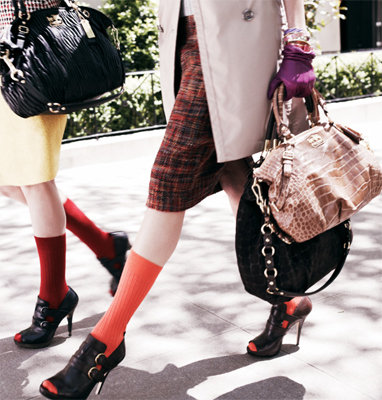 www.Coach.com
In recent months, Europe has been the main target for
Coach
. The U.S. brand that specialises in leather goods actually highlighted its wish to break into the UK, Spain, Ireland, Portugal and France (Coach is planning in this last country 14 shop-in-shops in Paris'
Printemps
department store within the next three years, said the brand).
But Asia is next on the management's list of target markets. The company is reorganising its localisation by cutting the continent into three major areas: Japan, China and others. The three sectors which will be covered by three separate teams, is led by newly promoted executives.
Victor Luis
is taking up presidency of all the activities directly owned by Coach outside North America. He therefore left his position as CEO of Coach Japan and Coach China, which he has occupied until now. Japan is now in the hands of Daniel DiCicco, who becomes CEO Coach Japan. In the meantime
Jonathan Seliger
becomes CEO of Coach China which was previosuly officiated by Andrew Cohen who has now been promoted to CEO Coach Asia. His markets include Hong Kong, Macau, Singapore and Malaysia.
Original by Matthieu Guinebault. Translated by Rosie Hart
Copyright © 2022 FashionNetwork.com All rights reserved.