Arcandor to continue govt aid talks next week
FRANKFURT, May 29 (Reuters) - The head of stricken retail and tourism group Arcandor (AROG.DE) said the first round of talks with the German government over possible state aid went well and they would meet again next week, he said on television.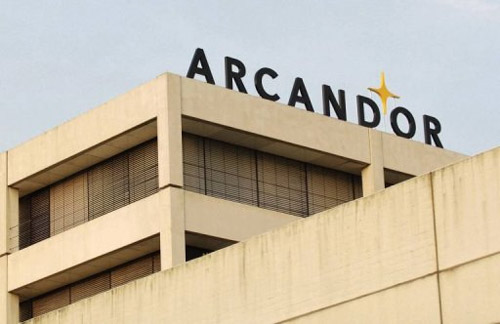 Photo : AFP
"We had a very good first meeting with the government loan committee yesterday. We had very good talks and we will continue such talks next week," Arcandor Chief Executive Karl-Gerhard Eick told German television station ARD.
It was too early to say whether the company's request for 650 million euros ($901.9 million) in state loan guarantees and a 200 million euro loan from the German state development bank would be successful, he added.
Time is running out for the German retailer. It needs to renew credit lines worth up to 710 million euros by June 12 which hinge on the backing from the German government. It has warned it may not survive otherwise.
(Reporting by Eva Kuehnen)
© Thomson Reuters 2022 All rights reserved.