Adidas eyes Crossfit workout for lacklustre Reebok
Adidas will use a tough keep-fit trend and retro products to grow sales at Reebok to 3 billion euros ($3.8 billion) by 2015, after the unit was hit by a fraud scandal in India and the loss of its NFL American football contract, its CEO said.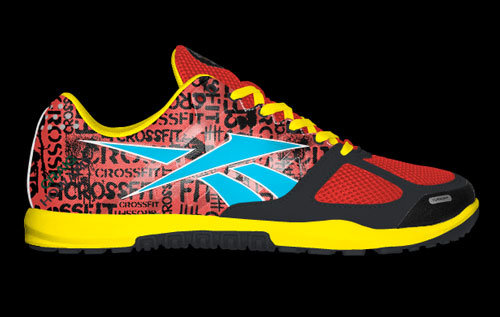 Reebok CrossFit Nano 2.0 / Photo: Reebok
With Reebok's sales down 7 percent in the first quarter and annual sales expected to fall from 2011's 1.96 billion euros, its performance contrasts sharply with the rest of the Adidas group, which expects overall sales to rise nearly 10 percent in 2012.
"We want to increase Reebok sales in 2013. Anything else will be a disappointment,"
Herbert Hainer
, CEO of the world's second largest sportswear group behind
Nike
, told journalists in Warsaw.
Along with the NFL contract loss, a rush for its Easytone toning shoes, favored by women looking to tone their legs, has petered out as the market became flooded with rivals and U.S. authorities challenged the health benefits.
Hainer said that Adidas did not want Reebok to be seen as a women-only brand, and that a tie-up with grueling army-developed
Crossfit
, a fitness regime currently sweeping the U.S., along with more retro Classics products should help regain it some luster.
Hainer added the group should be in a position to give an update on the fraud case in India, which it estimates will cost it almost 200 million euros, with quarterly results in August.
IPHONES AND JERSEYS
For now, Hainer is confident the sporting goods industry will continue to be shielded from the economic misery sweeping Europe, saying that its products were still selling well in debt-ridden countries like Spain.
"Our products are not so expensive that people can't afford them and the children always seem to have the money for iPhones or soccer jerseys or both," he said.
His comments came after Adidas lifted its outlook for soccer sales this year, driven by the Euro 2012 soccer tournament taking place in Poland and the Ukraine.
"All in all, I'm very happy with the business in 2012, and we expect to meet our group targets," he said.
Adidas also hit the headlines this week after pulling a controversial shackled sneaker and with a New York man claiming he was duped about the potential fitness benefits of a line of shoes designed to mimic the effect of running barefoot.
Hainer shrugged off the suit, saying that such complaints were common. "But this does illustrate why we want to ensure our products with a performance element are sold only by specialist retailers with the necessary training and knowledge."
Adidas had earlier this month said it would stop distributors selling its products via
eBay
and
Amazon
.
© Thomson Reuters 2022 All rights reserved.