UK's John Lewis sales hit by heatwave and Wimbledon
LONDON, July 10 (Reuters) - John Lewis Partnership [JLP.UL], the employee-owned group seen as a barometer of UK retail spending, said department store sales in the week to July 4 were held back by sunny weather and the distraction of Wimbledon. The firm said sales at its 27 department stores fell 2.3 percent to 60.1 million pounds ($97.7 million).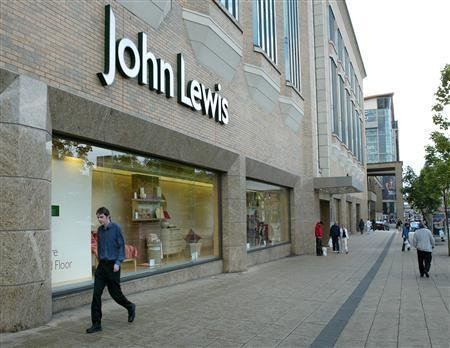 "Our first full week of Clearance (Sale) saw an excellent result given the distractions of sustained sunny weather and (British tennis player) Andy Murray's progress at Wimbledon," it said.
Sales in the electricals and home technology category increased 2.8 percent, boosted by sales of electric fans over the week exceeding sales for the whole of 2008.
Fashion sales increased 0.5 percent but sales in the home category fell 7.3 percent.
"Set against the profound challenge of the current trading climate, our results last week are good," the retailer said.
Many British retailers have struggled over the past year as cash-strapped consumers have reined-in spending amid falling property prices and rising unemployment.
In contrast to its impact on department store sales the heatwave drove a 13.3 percent increase in sales to 88.8 million pounds at the group's chain of 213 Waitrose supermarkets.
"Temperatures soared for most of the country all week, spurring picnics a-plenty," said John Lewis, noting the outcome was a record week's sales, excluding the Easter or Christmas periods. (Reporting by James Davey, editing by Will Waterman)
© Thomson Reuters 2022 All rights reserved.