Sex and the City fan duped over show package
SINGAPORE (Reuters) - A Singapore-based "Sex and the City" fan who bought a $19,000 (9,600 pound) travel package inspired by the movie was cheated out of the film's premiere and after-party, a newspaper reported on Wednesday.
Ella Sherman, a Briton living in Singapore had bought the travel package through online auction website eBay and left for New York to attend the movie premiere and celebrations last Tuesday, the New Paper reported.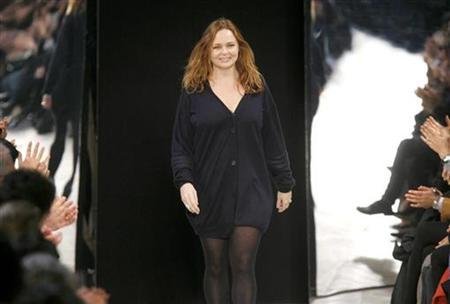 But her hopes were dashed when the organiser said they could no longer offer tickets to the events because they had fallen victim to a fraudulent seller.
The package included shopping sprees at "Sex and the City" staple boutiques Jimmy Choo and Patricia Fields as well as entry into an exclusive nightclub, the paper said.
Sherman, who went on her New York adventure to write about it for a magazine, told the New York Post: "It was supposed to be an amazing, once-in-a-lifetime experience. But it's a fiasco".
Movie distributor New Line Cinema heard of Sherman's story and offered her a free ticket to the movie's premiere.
Sex and the City, which opens in theatres worldwide this month, follows the lives of writer Carrie, publicist Samantha, lawyer Miranda and curator Charlotte, whose friendships and views on love and relationships captivated millions of viewers during six seasons on HBO.
Carrie's fashion sense won her legions of fans worldwide who clamoured to copy her style.
Despite the free ticket, Sherman was not fully consoled. "It was the after-party that was the big thing for me", she was quoted as saying.
(Reporting by Melanie Lee, editing by Miral Fahmy)
© Thomson Reuters 2023 All rights reserved.