Ross to put up to $1 bln into rival to Ambac, MBIA
Published
today
Mar 2, 2008
By Dan Wilchins and Joseph A. Giannone
NEW YORK (Reuters) - Billionaire Wilbur Ross has agreed to invest up to $1 billion in Assured Guaranty Ltd , bypassing big bond insurers such as Ambac Financial Group Inc in favor of a rival that has largely avoided the credit problems plaguing the industry.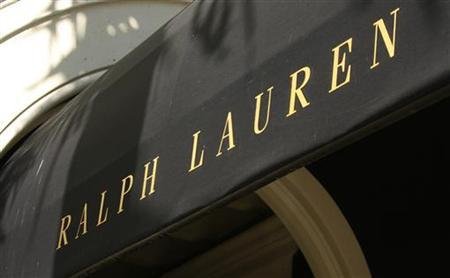 Ross agreed to buy $250 million of common shares of Assured Guaranty and committed to purchase up to $750 million in additional stock at the company's option. Shares of Assured Guaranty, the fifth-largest bond insurer, rose 12.6 percent to close at $25.65 on the New York Stock Exchange.
Assured Guaranty has stayed away from insuring repackaged subprime mortgages and other risky debt since late 2003, while competitors, including Ambac Financial Group Inc guaranteed the securities and are expected to face billions of dollars of payouts in coming years.
Those expected payouts -- which increased by some $650 million in January -- could cost Ambac its top debt ratings. Banks, regulators and others are working to raise new capital for Ambac, but those discussions are moving more slowly than hoped, people familiar with the matter said.
Ambac said that to preserve capital, it is cutting its dividend to a penny a share, and refraining from insuring repackaged debt for six months.
Because of questions about its ratings, Ambac said on Friday that it is at a "significant" disadvantage to competitors like Assured Guaranty.
Ross told Reuters he chose Assured Guaranty because his capital would be used for winning new business instead of making up for losses.
"The idea of this capital is to reposition the company, not to simply patch a hole," Ross said in a telephone interview, adding that he was still in conversations with other bond insurers.
That strategy differs from Ross' usual preference to buy companies that are failing or close to it. Ross made his billions by buying distressed companies in the steel, coal and textile industries and nursing them back to health.
Ross said he may use Assured Guaranty as a platform for buying rival businesses, or reinsuring other insurers' business.
Hamilton, Bermuda-based Assured Guaranty already has reinsured competitors' businesses. The company agreed in December to reinsure $29 billion of Ambac's insurance and issued about $300 million of shares to help fund the deal.
Assured Guaranty had insured about $200 billion of outstanding debt as of the end of 2007, making it less than a third of the size of MBIA Inc , the largest bond insurer.
But its stock has fared better than those of its larger rivals. Assured Guaranty has fallen about 5 percent since the start of 2007, compared with a more than 85 percent plunge for Ambac and a more than 80 percent decline for MBIA.
Merrill Lynch acted as adviser to Assured Guaranty on the deal with Ross.
JOY AND PAIN FOR AMBAC
Investors had hoped that Ross' WL Ross & Co LLC would help rescue Ambac, after reports last month he was eyeing an investment in the second-largest bond insurer.
Ambac is talking to banks about raising capital, but even without new funds, Ambac's main unit has the minimum amount of capital required to maintain its top credit ratings, Moody's Investors Service said on Friday.
Adding another $2 billion of new capital would bring Ambac Assurance to Moody's "target" level and give Ambac more than 3 times the capital required to cover expected losses whose present value is around $4.2 billion, the rating agency said.
Moody's said it may still cut Ambac's ratings.
"We would expect that some of the issues we are focusing on will become more clear shortly and we would expect to conclude our analysis soon thereafter," Moody's analyst Jack Dorer said in an interview with Reuters.
Ambac said in an annual report filed with regulators on Friday it is weighing plans to maintain top ratings at Ambac Assurance, but without those ratings, the insurer believes it can still operate with a "double-A" rating. Ambac would hope to accumulate capital and eventually regain its top ratings then.
Standard & Poor's and Moody's are thinking about cutting Ambac Assurance. Fitch stripped Ambac Assurance of its top ratings last month.
One way Ambac is raising capital is by cutting its expected quarterly dividend to a penny a share, from 7 cents a share previously and 21 cents earlier this year. The company is also not going to insure any new structured finance securities for six months, which should free up about $600 million in capital.
That is a little bit less than the roughly $650 million estimated write-down on Ambac's credit derivatives in January, but more than the $400 million that S&P said earlier this week Ambac needed to raise.
Ambac shares closed down 5.6 percent at $11.14 on the New York Stock Exchange.
(Additional reporting by Christian Plumb, Dan Burns, Karen Brettell, and Jonathan Keehner; Editing by Gerald E. McCormick, Andre Grenon, Richard Chang)
© Thomson Reuters 2020 All rights reserved.