NY women make "Sex and the City" opening
By Georgina Coolidge
NEW YORK (Reuters) - "Sex" moved from the city to the cinema on Friday as hordes of determined women descended upon Manhattan for the premiere of "Sex and the City" in the city where the hit television show-turned-film takes place.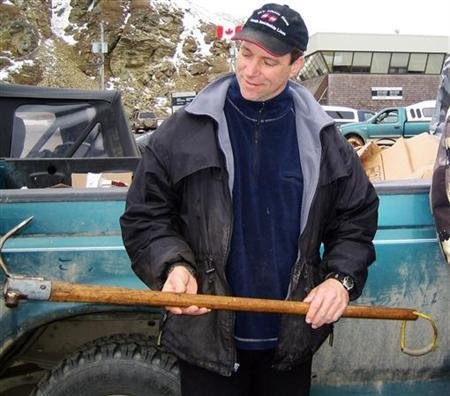 "Is there a New York girl that isn't (a fan of the show)?" asked Nikki Lamarine, who stood outside a Times Square cinema as she and about 30 girlfriends clutched opening-night tickets they had secured several weeks in advance.
"If there is, she's weird," Lamarine added.
In honour of the premiere, the women sported bright dresses, high heels and dramatic hats that owed more than a little to the four style-savvy stars of the new film and the hit HBO television series on which it is based.
One of the very few men in the crowd was New Yorker Dennis Castillo, a longtime fan who had come with a group of female friends.
"I'm really excited to see Samantha and all her craziness," said Castillo, referring to one of the four women friends who in the film are portrayed living their lives four years after they left off when the TV show went off the air in 2004.
An online survey of more than 10,000 moviegoers buying tickets for "Sex and the City" found that 94 percent were women, and that 67 percent planned to attend the movie this weekend with a group of female friends.
Several Manhattan bars were serving free Cosmopolitans, a cocktail favoured by the foursome on the TV show, to those who had attended opening night.
Sarah Jessica Parker, who stars as the fashion-conscious Manhattan columnist Carrie Bradshaw, said this week that fans expecting "the joy and the good times and the whimsy and the clothes and the cocktails and the salty language" would get their fill, but might be surprised to find "that the shank of the movie is pretty sad."
That could account for at least some of the grumbling on film-centred websites such as the Internet Movie Data Base, where more than 3,000 users had rated the film a paltry 3.7 of a possible 10 as of Friday night.
But the voting breakdown hinted at a healthy dose of sexism in the city, with men casting nearly three times as many votes as women, and rating the film a 3, while women gave it a 7.
(Additional reporting by Steve Gorman and Michelle Nichols; writing by Chris Michaud; editing by Patricia Zengerle)
© Thomson Reuters 2023 All rights reserved.