Hearst Corp acquires stake in Stylus Media Group
Broadcaster and publisher Hearst Corp said it has acquired a 20 percent stake in Stylus Media Group, a website which tracks consumer behavior and trends across industries ranging from automobiles to fashion and hospitality.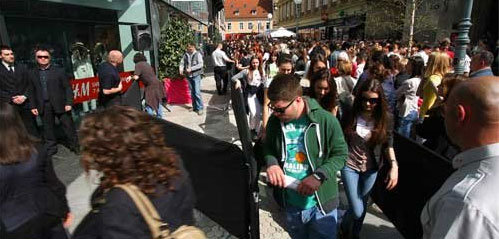 Stylus Media Group tracks consumer behaviour and trends over a number of industries
The privately held companies did not disclose the terms of the deal.
Hearst Corp, founded by media magnate William Randolph Hearst in 1887, is a diversified media and information company, which owns newspapers like the Houston Chronicle and the San Francisco Chronicle and magazines like
Cosmopolitan
and Harper's Bazaar. The company also holds interests in various TV and Radio stations.
Hearst's Interactive Media Group segment will handle the company's stake in Stylus and Kenneth Bronfin, President of Hearst Interactive Media will join the Stylus' board.
London-based Stylus Media Group, launched in September 2010, caters to diversified clients such as Saatchi and Saatchi,
Starwood
Hotels and Resorts, Ford and Sony among others, and has a worldwide staff of 100 employees.
© Thomson Reuters 2023 All rights reserved.