Ferre owner, Mensun extend talks deadline
MILAN (Reuters) - Exclusive talks between IT Holding SpA (ITH.MI), which owns fashion label Gianfranco Ferre, and China's Mensun Ltd over an asset sale have been extended beyond a December 31 deadline, a source close to the situation said.
"They (exclusive talks) have been extended beyond December 31, we don't know yet till when," the source said on Monday, confirming press reports over the weekend.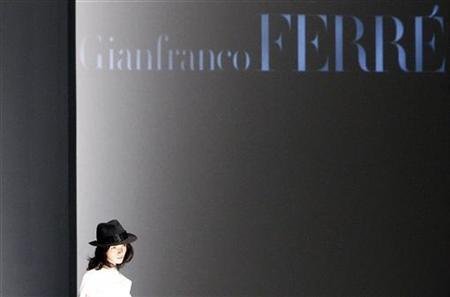 IT Holding has nearly 300 million euros in debt and the asset sale could help reduce this.
It has, like other luxury companies, seen sales for high-end retail goods fall because of the global crisis.
A week ago Moody's Investors Service downgraded the group to Ca from Caa1 citing adverse market conditions and soft consumer spending, while Standard & Poor's cut its rating to selective default.
The source said on Monday IT Holding's new chief executive Pierantonio Nebuloni and lawyers for the two sides are currently working on final details of a non-binding agreement which would involve the transfer of assets to Mensun.
Last Monday IT Holding said its management met the group's major banks, led by Intesa Sanpaolo (ISP.MI), to discuss possible short-term actions to give financial support to the group, including the possible postponement of a debt installment of 9.4 million euros.
"IT Holding is waiting for the committee meetings of the pool of banks which should meet in the first few days of the new year and give a reply," the source said.
Another source previously told Reuters one of the assets IT Holding could sell, with a view to reducing its debt, is its subsidiary Ittierre Young Lines.
Shares in IT Holding were up 20 percent at 0.21 euros at 6:22 a.m. EST following its 16.67 percent fall on Tuesday, the last trading session before the Christmas holidays.
"The shares are rebounding from Tuesday's fall. An agreement will be found since there's no other real solution," a trader said.
(Reporting by Cristina Carlevaro; Writing by Stephen Jewkes; Editing by Jon Loades-Carter)
© Thomson Reuters 2022 All rights reserved.