"Dog" Chapman no longer hounded by Mexico judge
By Noel Randewich
MEXICO CITY (Reuters) - Celebrity bounty hunter Duane "Dog" Chapman is no longer wanted by police in Mexico, after a court dismissed a charge he illegally detained a U.S. millionaire rapist, his lawyers said on Thursday.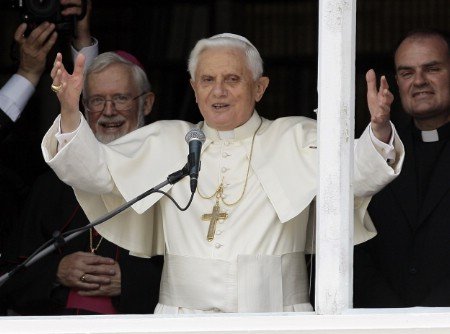 Time has run out to convict Chapman, the crime-fighting star of his own "Dog the Bounty Hunter" TV reality show, of illegally nabbing convicted rapist Andrew Luster, heir to the Max Factor cosmetics fortune, attorneys said.
A judge has canceled an order for the arrest of Chapman, who for more than three years has faced the possibility of extradition to serve a jail sentence in Mexico, attorney Eduardo Amerena told Reuters.
"Chapman can now be in Mexico without any problem," Amerena said.
Chapman, a burly ex-con who says he has caught more than 7,000 criminals and fugitives, jumped bail in Mexico and fled to the United States in 2003 after spending two weeks in jail. Bounty hunting is illegal in Mexico.
Chapman's lawyers said prosecutors would almost certainly appeal but that they were confident the ruling would stand. The prosecutors' office could not be reached for comment.
Chapman was arrested after seizing Luster on the street in the tourist town of Puerto Vallarta to take him back to the United States to serve a 124-year jail sentence for drugging and raping three women.
But passers-by alerted police who detained Luster, Chapman, two relatives helping him and a U.S. TV crew.
Luster, who fled the United States during his trial, was flown to California shortly after the capture and is now in jail.
© Thomson Reuters 2023 All rights reserved.